Over the next few months we are going to be working on revitalizing a 1950's beach shack. This was once a family retreat where memories were born and laughs were shared. It has since slipped into disrepair and the family spends more time at the new beach house. Our mission is to bring this shack into the 21st century. Our challenge is to make this a place that new generations want to visit, old generations still love, ad new generations can create new memories in.
We have several projects lined up to bring this home from drab to fab. Our first step is to create a design plan that the entire family will buy off on so we can begin. This weekend we traveled to the beach to measure the kitchen space. We then worked with the fabulous people at
Lowes
to create a new and functional kitchen.
This is no small task. The original kitchen has cabinets from the 1950's and the counter top is plywood with contact paper on top. They are not a standard depth, so we had to rework the entire kitchen. There is only a wood burning stove so we have to rewire the entire kitchen and put in modern day appliances.
Here is a pic of our starting point.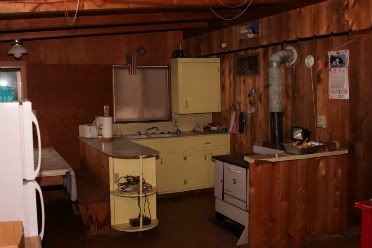 This is where we're hoping to end up.